We provide awesome docks for the average Joe! Our docks are designed for our family and perfected for you!
Patriot Docks has been perfecting dock craftsmanship for over 20 years. As a multi-generational family business, we know the value of time, so one of our greatest values is to make purchasing and owning a dock easy enough to save time for your loved ones.
Stop by and visit us at 6141 Stark Road in Harris Minnesota!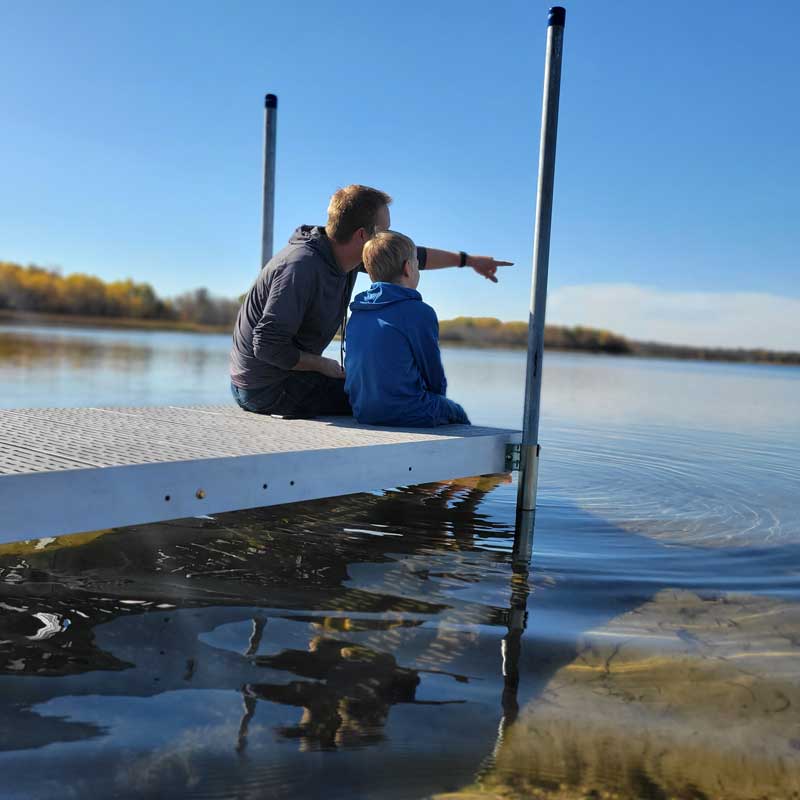 A Little History…
The first-generation dock was originally designed by a mechanical engineer with a vision to create the strongest and longest-lasting dock on the market for guys on a modest budget. He didn't believe that quality products should cost an arm and a leg, or that quality or convenience needed to be a trade-off for low prices.
We pride ourselves in treating customers according to their individual needs by individualizing each dock to fit your application perfectly. As Patriot Docks has grown in popularity, we still love doing business person to person.
Today, Patriot Docks is a wholesale partner through many popular retail outlets online. You can purchase our perfected craftsmanship anywhere in the world from the convenience of your home, and we will ship your dock to your door for you to assemble and enjoy for years to come.
Don't spend more on big brands when you can save on a quality dock, from our family to yours!
Find The Perfect Dock For You!